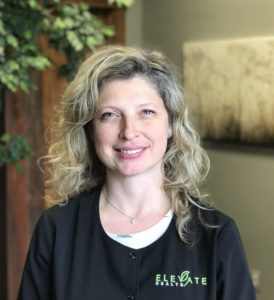 My process of becoming a doctor is a journey that spanned over ten years.
After graduating from high school, I immediately set off for college ready to pursue a career in theater. On completing my first year of school, I already knew this was not the right path for me. I lacked enthusiasm for a career in theater and couldn't see it being fulfilling. I wanted something that would have more direct interaction with the public.
I returned home to San Juan Island on a leave of absence to figure out what career would be a better fit. During that year off, I spent many hours asking myself, "What do I want to be?"
One afternoon, as summer was just beginning, I sat with a good friend over tea at her house looking out on the water. We were creating a list of my interests and strengths when several points stood out to my friend.
"You enjoy working with people," she said, "being challenged, solving puzzles, and teaching."
"That's all true," I replied.
"But," she said, "there's something you talk about all the time that's not on this list." I was intrigued. She continued, "You are always talking about ways to be healthier and natural ways to heal things."
I laughed at how true this was. Health had always been a strong part of who I am, but I had never thought about pursuing a career in this field. It had been hiding there all the time in plain sight. Then she asked the question that changed everything:
"What about going into medicine?"
By the time the last word of the question left her mouth, I could already feel that a turning point had just occurred. It all crystallized right before me. I would become a doctor. I felt butterflies in my stomach as I looked out the window at the sunlight hitting the madrona trees. I knew it would be a long road, but I also knew it was exactly what I was searching for.
The next fall I began my undergraduate pre-med program. The list of prerequisites was long, including general chemistry, biochemistry, organic chemistry, microbiology, macrobiology, anatomy, physiology, physics, psychology, calculus, and genetics. For the next four years, I worked hard fulfilling these courses, and in 2003, I graduated from the Evergreen State College with a Bachelor of Science in biology and chemistry.
The next decision I had to make was which type of medical school I would attend. Right from the start, naturopathic medicine called to me. I had always felt very connected to a more natural approach to living, and I yearned to expand on my limited knowledge of using natural methods to improve health.
My own experiences with conventional Western medicine had left me yearning for a more holistic approach to my health. I really wanted to be a part of changing the way medicine is practiced. I could see a very clear need for both allopathic and naturopathic medicine in the world, but I knew the naturopathic approach was the one I was the most passionate about.
I enrolled in Bastyr University's Naturopathic Medical Program with tenacious excitement and a commitment to giving it my all. I chose Bastyr University because I was very impressed by its rigorous ND program that focused on being at the forefront of the latest research as well as remaining grounded in the old traditions of natural medicine.
Having taken an intensive multi-disciplinary year-long program at the Evergreen State College called Molecule to Organism, I felt quite prepared for the enormous course load. Despite this, I doubt anything could have truly prepared me for the intensity of those first two years.
The gross anatomy lab class, where we dissected human cadavers, was probably the most challenging and the most fascinating at the same time. Being able to see with my own eyes what a nerve looks like, or a spinal cord, or the bones in the ear, or the lens of the eye — this was an overwhelming experience. It was in this class that I began to realize the full complexity and mystery of the human body.
And the academic rigors took their toll. My class that had entered as 120 students dwindled to about 90 people by the end of our first year.
But I persevered, and on graduation day, June 20th, 2010, I accepted my diploma for Doctor in Naturopathic Medicine.
After graduation, I considered different locations to set up my practice, and I even had a couple tempting job offers. Following completion of my board exams, I returned to the San Juan Island and practiced for several years.  Deciding I wanted to deepen my education, I accepted a residency position at Yellowstone Naturopathic Clinic in Billings, Montana.
After completing this residency program, I joined the team at Spring Integrative Health here in Bozeman, Montana. I learned so much working with the wide range of practitioners at Spring, which allowed me to further deepen my understanding and appreciation of integrative medicine.
After practicing at Spring for two years, I opened Elevate Health in Bozeman.  My goal is to help people overcome their health challenges and lead richer, more enjoyable lives. I am dedicated to offering the highest quality of medical care available, and I look forward to supporting your family's health in whatever way I can.
Sincerely,
Dr. Bronwyn Bacon
Want More Information? Schedule a FREE 10-Minute Consult

406-219-3631
Call today and set up a FREE 10-minute phone consultation to find out if Elevate Health is right for you.
No charge and no obligation.