From preventative measures to addressing specific conditions, we can help you
(or the important men in your life) achieve better health and vitality.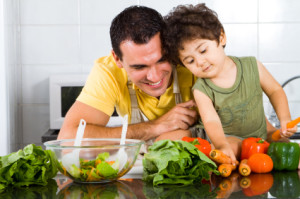 One of the most important steps you can take towards your health is preventing problems before they occur.  In your first visit,, we discuss the foundation of optimal health  During this discussion, we are able to pinpoint ways that we can optimize your health and prevent chronic disease before it starts (many patients already have signs of poor health and don't even realize it).
Stopping chronic disease is only one of the many benefits of preventative health. In addition, many men enjoy better energy, sounder sleep, improved libido, increased vitality, less acute illness, less joint pain, and healthier weight.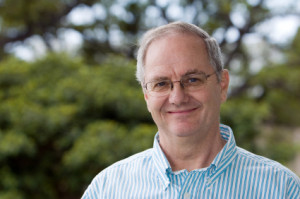 While prevention is important in everyone's health, men as a population are less likely to integrate preventative approaches into their health routines.  We offer Men's Wellness Exams to help men of all ages take advantage of preventative care.
We recommend that men schedule annual wellness exams in order to complete recommended health screenings.  At these annual exams, we conduct a detailed health history, a routine physical, and run routine blood tests if indicated.  Examples of chronic disease that can be prevented include diabetes, low testosterone, benign prostate hypertrophy, colon cancer, and andropause.
Common Men's Health Conditions
Below are some of the most common reasons men come to see us.  Naturopathic medicine is excellent at addressing these issues for many men and can offer an excellent adjunctive or alternative to conventional care.
We find our patients do the best when we take an integrative approach to their health and work to utilize whatever approaches best fit their medical needs, including both conventional and naturopathic treatments.
Prostate issues: Benign Prostate Hypertrophy (BPH), chronic prostatitis
Kidney stones
Infertility
Low testosterone
Andropause
Erectile Dysfunction
Poor Heart Health: High blood pressure, high cholesterol, history of heart attack or stroke
Family history of heart disease
Depression

Weight Issues: Difficulty gaining or losing weight
Digestive Problems: Heartburn, constipation, diarrhea, gas, bloating
Digestive Disease: Crohn's Disease, Ulcerative Colitis, Colon polyps
Stress
Chronic pain: general pain, low back pain, headaches, joint pains
Metabolic Syndrome and Diabetes: Insulin Resistance (Pre-Diabetes), Type I and II Diabetes
Alcohol, tobacco, or drug addiction

Dr. Bacon listens carefully. She knows her stuff and has practical suggestions for improving my health.

Always feel very cared for and like the exact issues are being addressed and heard very well. Very thorough.

"Love Dr. Bacon! She made me feel better than any other Doctor out there!"

Dr. Bacon has such a great bedside manner and genuinely cares about her patients. She is very easy to talk to and really takes the time to understand what the issue(s) are and is very through in her treatment approach. I highly recommend Dr. Bacon!

Dr. Bacon was thorough in answering my questions and was knowledgeable about whom to refer me for additional services.
Want More Information? Schedule a FREE 10-Minute Consult

406-219-3631
Call today and set up a FREE 10-minute phone consultation to find out if Elevate Health is right for you.
No charge and no obligation.